Dynasign Dynamic Menuboard
Dynasign Campus Live is a campus visual communication solution developed for universities, colleges and schools. It delivers key features for campus digital signage including emergency alerts, live streaming, events & calendars, social media, mobile integration, informational kiosk, wayfinding and more. You will be able to grow from one screen to hundreds of screens without hassle. With Dynasign Campus Live, content management for campus digital signage becomes seamless and effortless. Each screen on college campus becomes an effective communication tool to display relevant content to the right people at the right place at right time.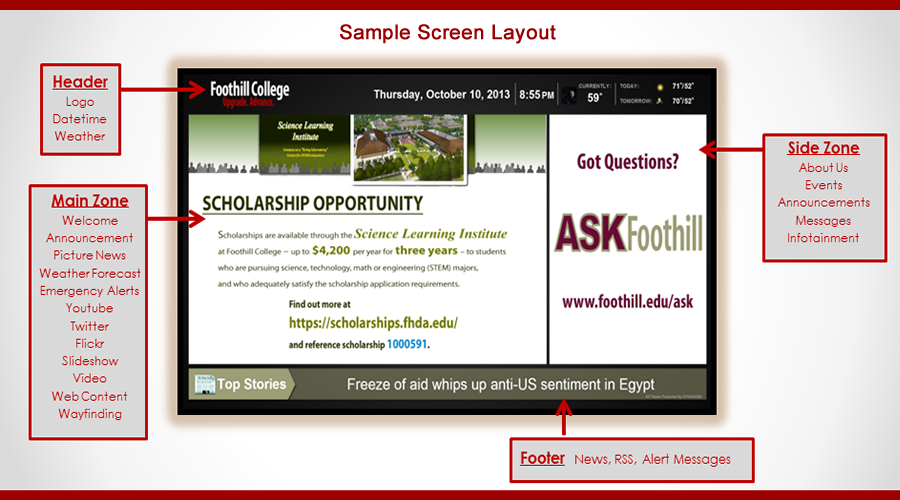 Dynasign Campus Live Key Features
30-day Free Trial
Take one minute to sign up for a free Dynasign trial. Experience the power of Dynasign today.